Membership
What did we do in November?
As per tradition, our final meeting of the season concluded with our annual seed swap. There were so many varieties of plant seeds; it was difficult to choose which to take and everyone left with way more than they were intending! Thank you so much to all those who provided seeds, brought supplies to share seeds with, and for the wealth of knowledge about native plants that was shared amongst the group! We are truly lucky to have such passionate, knowledgeable members who are eager to share their experiences and love of plants.
We also held our member meeting and voted on our 2024 officers. Congratulations to our newly elected officers! View our "About" tab to see who holds which positions in our chapter.
Thank you to our members, volunteers, and officers for an amazing 2023 season! We accomplished so much and helped sustain our local ecosystem by planting hundreds of native plants while also beautifying our community!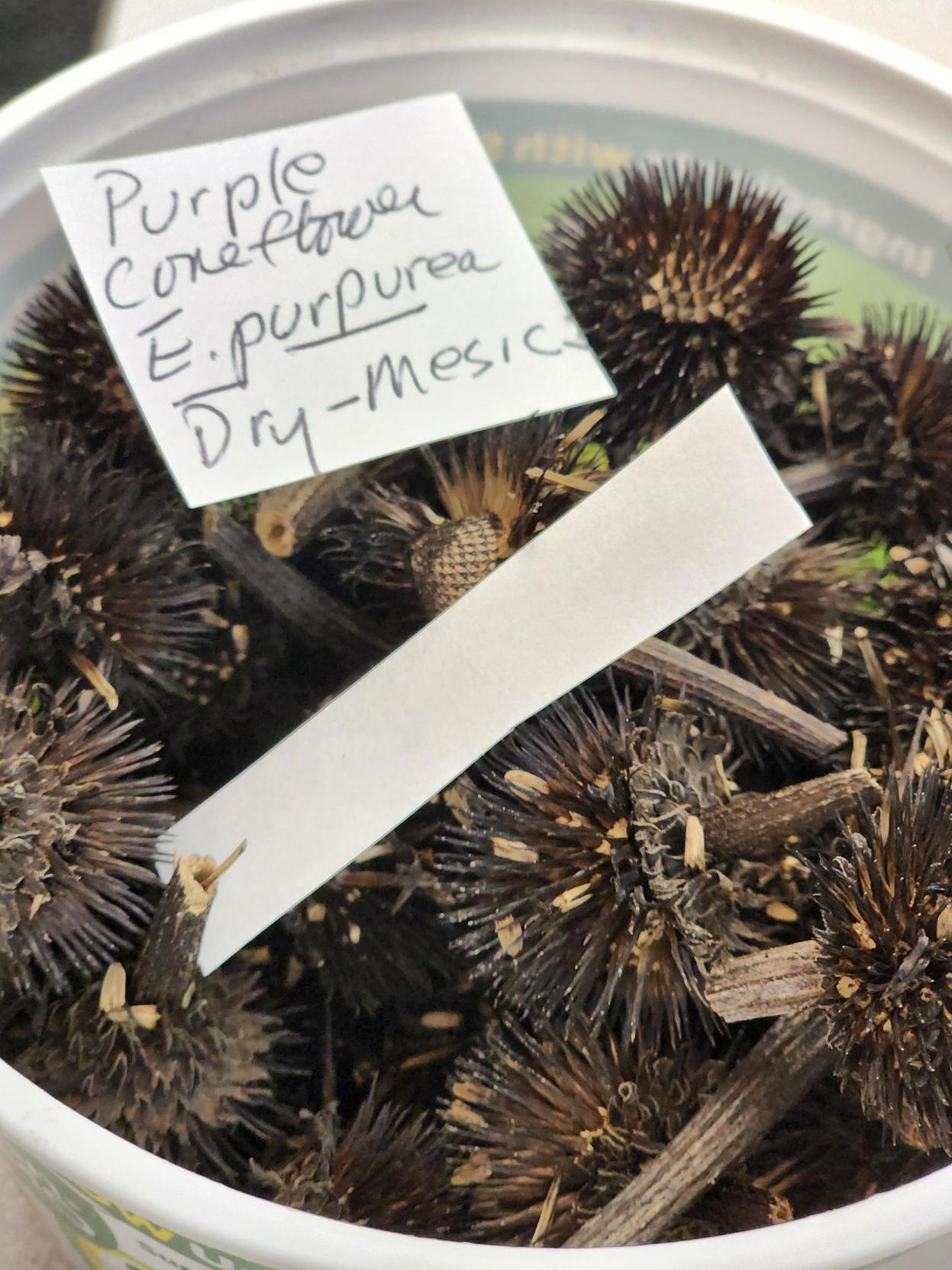 Photo Reference: Members participating in seed swap, 'Thank You' photo taken at Lake Jonas (Schmeekle) October 2023
Did you know that our Central Wisconsin Chapter has its own Facebook page? Click here to follow along!