Membership
What did we do in September?
The week of September 18th-22nd we held our garden work days and prairie tour en lieu of our monthly member meeting. All were welcome to join as we worked on a few of our chapter's managed gardens. Monday we prepped and established a new native garden in Veteran's Park. Tuesday we weeded and mulched the garden in front of the Farmshed greenhouses. Friday we met at Plover River Farms for a "Healthy Grown" prairie tour. Huge thank you to all our members and volunteers who helped with these projects! See our "Member Meetings" tab for details on our next chapter meeting taking place in October and we hope to see you soon!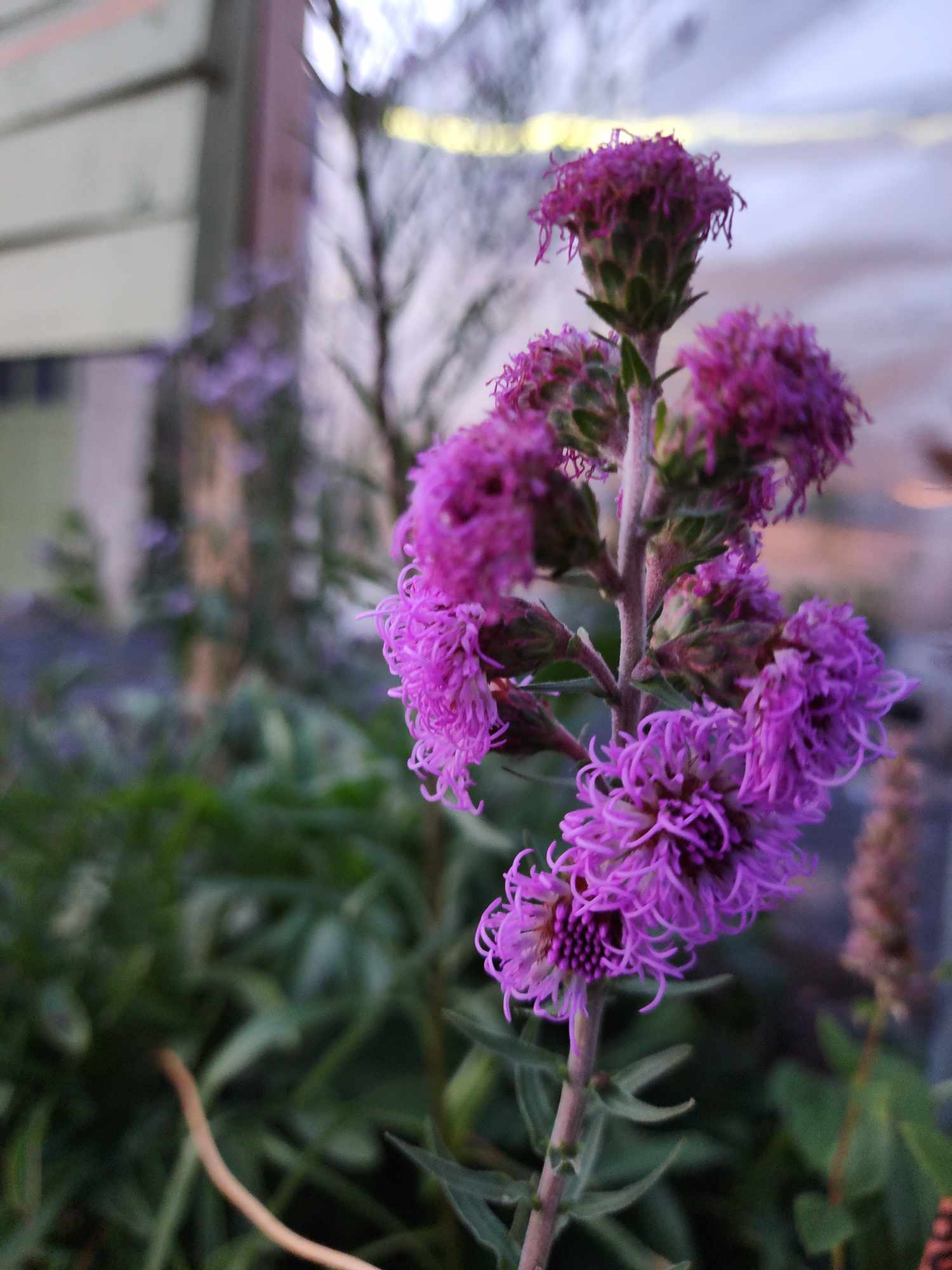 Photo Reference: Members and volunteers helping to weed, plant, and mulch our gardens at Veteran's Park and Farmshed
Jill's Plant of the Month: September – Showy Goldenrod
Showy Goldenrod (Soldiago speciosa) is aptly named since it is indeed showy with its tall golden plumes! It blooms 3-4 weeks providing nourishment to insects when many plants are dormant and is also the host plant to the Checkerspot Butterfly. Doug Tallamy's research shows that goldenrods provide food and shelter for 115 butterfly and moth species and more than 11 native bee species feed specifically on these plants. Goldenrods are especially important to migrating butterflies such as the Monarch Butterfly and bees preparing for hibernation. You'll also find other beneficial insects such as Soldier Beetles on goldenrods. Goldenrods also support bird species such as Goldfinches and other songbirds who eat the seeds. Unlike some other species, Showy Goldenrod will not spread aggressively. It grows 3-5' but if you want a shorter, bushier plant, you can cut it back by half in late June. Plant Showy Goldenrod, with New England Aster, Ironweed, Blazing Star, or Joe-pye Weed for a lovely late season pollinator garden.
Did you know that our Central Wisconsin Chapter has its own Facebook page? Click here to follow along!