The events listed below are local presentations/events that are natural resource-related and open to the general public. They are not necessarily related to Wild Ones or organized by our chapter.
Creating and Managing Landscapes for Native Bees (Live Webinar) Join Heather Holm on Thursday, October 12th at 6pm as she explores the nesting habitats, life cycles, pollen collection, brood rearing, and general characteristics of some of the most common native bees in eastern North America, while highlighting the pollination of native plants and the mutualism between native plants and native bees. Event is free, but registration is required. Click here for more info and to register.
Fall 2023 Candlelight Hike at Schmeekle Walk several trail loops lit by torches on Friday, October 27th at 6:30-9pm. Watch character programs presented by UW-Stevens Point students. Enjoy snacks, explore hands-on discovery stations, and make crafts to take home. Join us for a fun-filled evening for the entire family! Click here to learn more about the event.
The Gardener's Guide to Prairie Plants with Neil Diboll and Hilary Cox Join us for this enlightening, free webinar featuring authors, Neil Diboll and Hilary Cox, as they present their latest book, "The Gardener's Guide to Prairie Plants." This comprehensive compendium is a treasure trove of knowledge for gardeners looking to incorporate native prairie plants into their landscapes. On Sunday, November 16th at 6pm, Neil and Hilary will delve into the making and application of this essential guide, sharing rich historical and ecological insights about prairie ecosystems, all while showcasing stunning images of prairie flora. More info and registration: https://wildones.org/webinar-diboll-cox-nov-2023/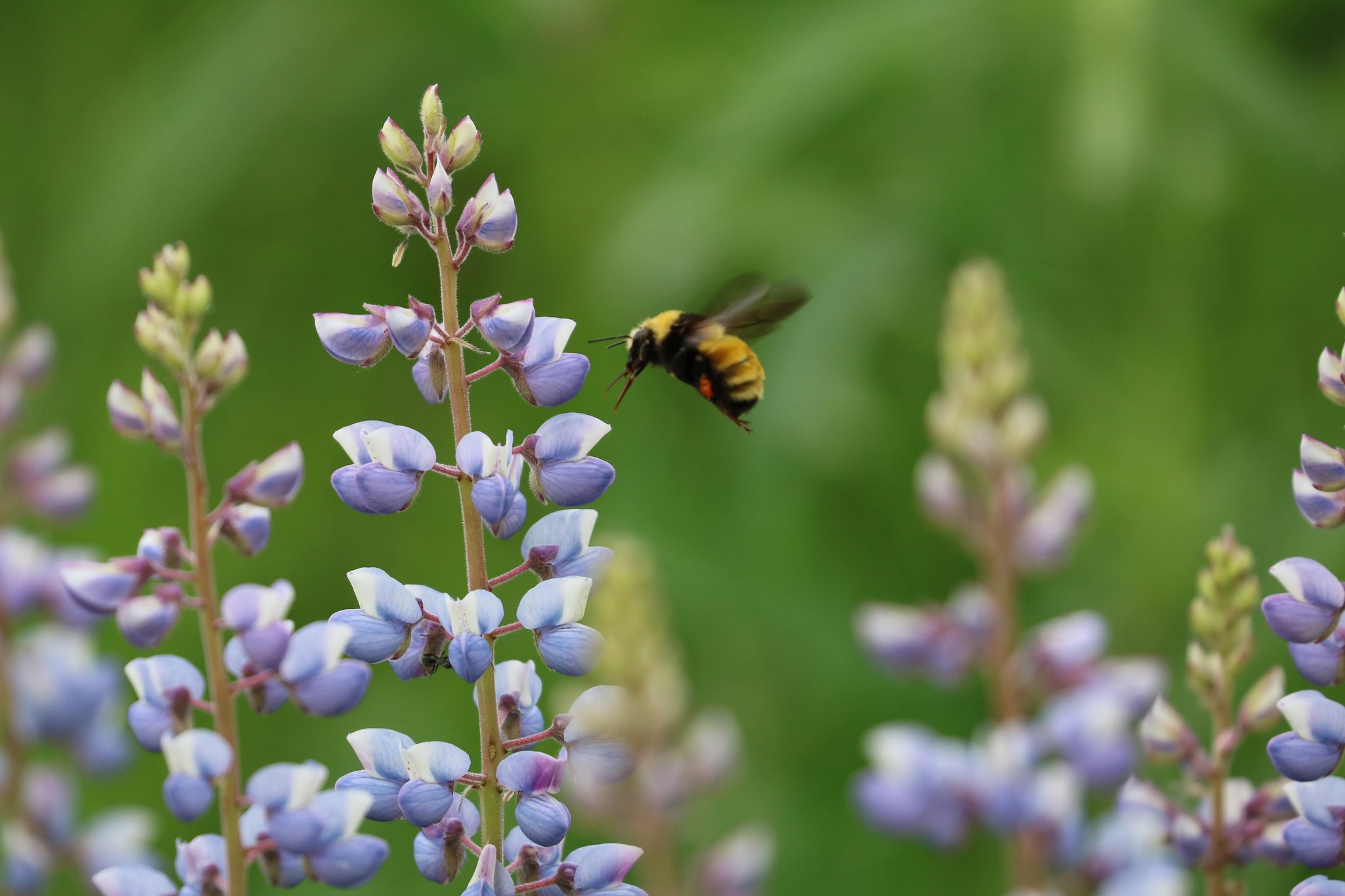 Photo Reference: Bee pollinator attracted to a native lupine plant located near Iola, WI